The first health worker to die from the dreaded Covid-19 in Nigeria has been recorded.
It was reliably reported that the doctor, name withheld, was rushed to University of Lagos Teaching Hospital (LUTH) where he passed away. The deceased was said to have been managing a Covid-19 patient in a private hospital where he likely contracted the virus.
The Chairman, Medical Advisory Committee of the hospital, Prof Wasiu Adeyemo, said the doctor was not a staff of the hospital but was rushed to the facility after he showed symptoms of the disease.
"The doctor is not a LUTH staff; he was a private practitioner, though he trained in LUTH some 18, 20 years ago. I remember I met him, I know him, he left LUTH around 2002. One of his classmates called me that he has some issues in his private hospital, so I asked that he should be brought to LUTH. He was COVID-19 positive, we started him on drugs but unfortunately, he died this morning (Wednesday)," Adeyemo said.
Nigeria's Corona virus cases has been on the rise albeit the low testing capacity. However, fewer deaths have been reported compared to the number that has been discharged. NCDC April 15, 2020 report is as follows:
| | |
| --- | --- |
| Total Confirmed cases | 407 |
| Discharged | 128 |
| Death | 12 |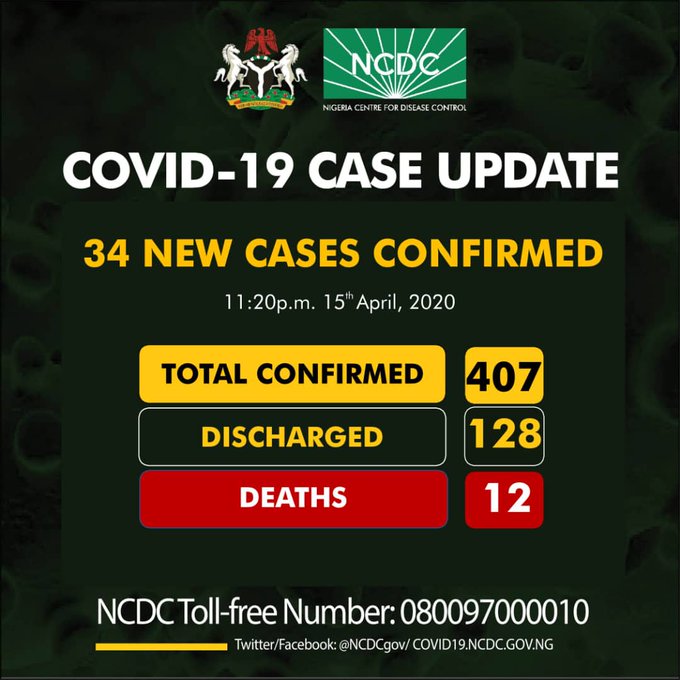 With this death, there'd be a need to trace all the patients that has been attended to by doctor before he died.
Hook up with me, like & share my new page:
For more, follow
Click Share | Rate  Content | Post your comments below & let's talk!